Its a Boy foil balloon 18in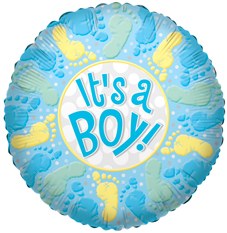 Item code: 0221755118
Its a Boy foil balloon 18in
£0.89 ex. VAT
We will notify you when this product becomes available.
Description
Its a boy foil balloon blue 18in
Delivery Instructions
Shipping to mainland UK.
£7.95 ex VAT - DPD 1- 2 Working day (order before 1pm Monday-Friday)
£4.99 ex VAT - DPD 2-5 Standard working day service
Click & Collect- FREE from our Washington store please wait for an email to confirm when your order is ready to collect
Europe orders - Please see our delivery terms for prices & times
Reviews
Customer Reviews
This product has not yet been reviewed.